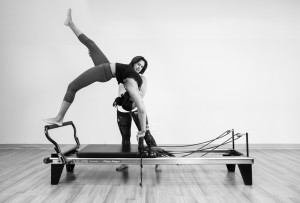 Congratulations!  You took the leap and have decided to come in for your first private pilates session!
You will not be disappointed

No matter if you have decided to come in for your private session because your goal is to get comfortable for group class, you are working with a movement limitation or an injury, or you want to work on advanced pilates exercises…I am here to help you!
Before you come in for your session you should think about why you booked the session and how I can help you meet your goals.   I will likely ask you some of the following questions:
Do you have any injuries or movement limitations?
Have you had previous injuries, surgeries, or other movement limitations?
Are you pregnant?
What is your current workout routine?
What are your fitness/health/wellness goals?
Why did you decide to add pilates to your workout routine?
What experience do you have with pilates?
We will have time in the beginning of the session to discuss your responses to these questions but we will get moving so you can get the most of the session.  As we move through the exercises it is important for you to remain open to the new movement modality.  You can be sure that it will be different – at times challenging and at other times feel great…it is important for you to remain open and honest with me about how and what you are feeling.  I may ask you to continue to move and see if "pain" or "discomfort" changes, gets worse, or goes away.  Sometimes our body is just not used to moving in a particular way…that is ok.  We can try it and see how it feels – as you progress in your pilates practice it is not uncommon for certain movements that were previously impossible to become second nature.
Make sure you come in at least 10 minutes before your first session.  Make sure to wear comfortable close-fitting clothing, including socks with grips on the bottom if you prefer wearing socks over bare feet.
I can't wait to see you for your first private pilates session!  Please contact me if you have any questions!